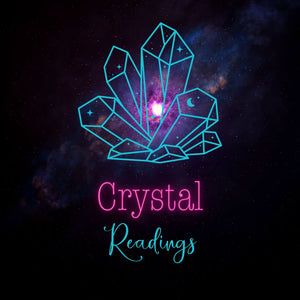 During a crystal healing reading Karolynn will tap into your energy and feel into which crystals would be optimal for you to work with based on your aura and chakra energy system. This personalized reading is done online via a Zoom video call. During the live reading Karolynn will discuss the crystals best for you to work with to help you heal things like blocked energy or to amplify or attract amazing things into your life. 
BONUS! After the call you will receive a sample of the crystals discussed mailed out to you! You will then have this amazing, personalized set of crystals to work with in your energy!

Online Reading is 30 minutes. The price includes your sample crystals and shipping!